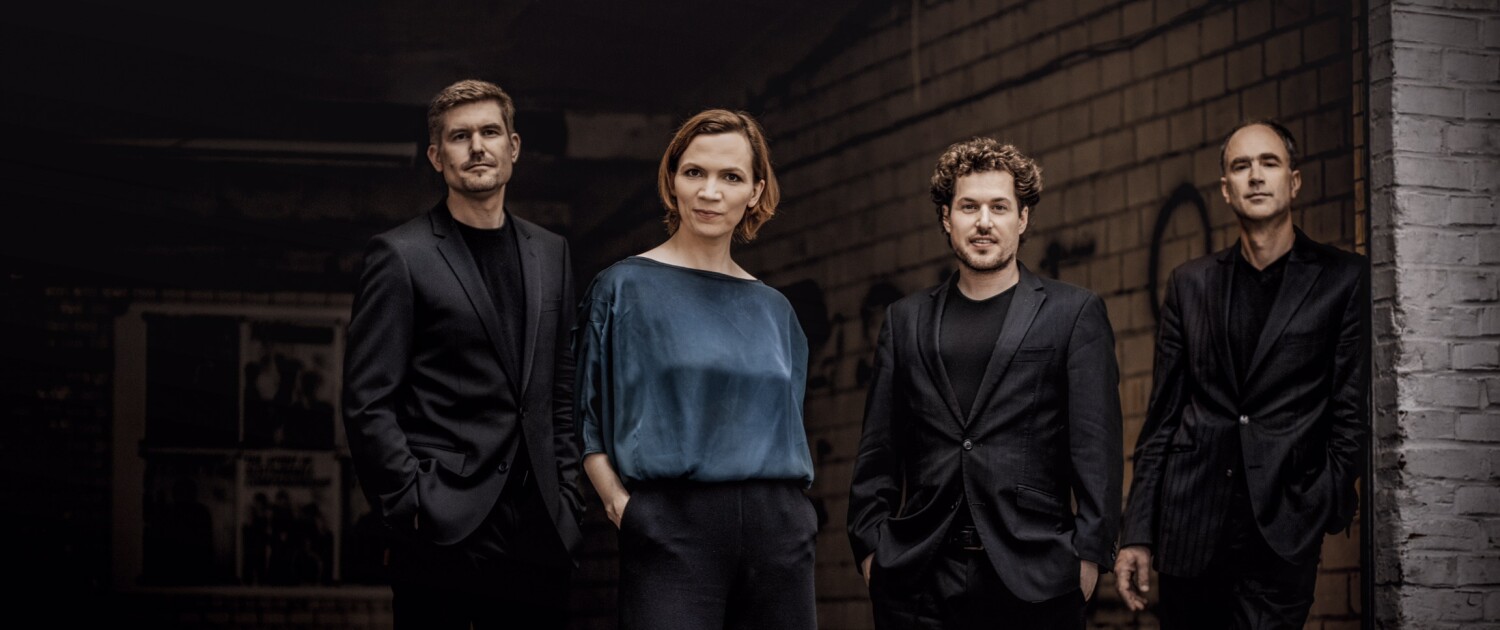 SIGNUM open space
The Signum Quartet sees itself as a cultural ambassador for the City and State of Bremen, and is in search of a space where art can be thought afresh and arise in new and varied guises, interdisciplinarily. SIGNUM open space: a local forum for international culture.
The internationally celebrated ensemble is invested in enriching the cultural landscape of Bremen and is a standard-bearer for the city on important international podia: The quartet is a welcome guest at Carnegie Hall, Concertgebouw Amsterdam, Konzerthaus Berlin, and in metropoles such as Madrid, Vienna and London.
Chamber music will form the point of departure for all artistic projects: it is the most intimate and personal way to make music and communicate wordlessly with mutual respect. This is an art form which the Signum Quartet would like to share with its audience, and in doing so bring people together, giving them an experience which is not only of a musical nature but has unique personal value.
There will be a varied programme, encompassing workshops, concerts and educational events, which will be easily accessible to people of all ages, as well as forming a centre of attraction for internationally renowned artists of all disciplines.
Personal and lasting moments can arise between performers and the Bremen listeners – the musicians do not only want to be seen on stage, fleetingly and from afar, but to be close to the audience. SIGNUM open space is a forum which, parallel to concerts, open rehearsals and workshops, gives time and room for conversation, interaction and mutual inspiration.
Projects
8.10.2022, Villa Sponte
SIGNUM open space | Workshop with pianist Alexander Lonquich
12 – 14h public workshop
Possibility to visit the exhibition "l'autre réalité" after the workshop
18h15 – Workshop concert
18.12.2022, St. Remberti
SIGNUM open space | Workshop concert with violist Nils Mönkemeyer
19h30 – Workshop concert
21.12.2022, Zentrum für Kunst (Tabakquartier)
SIGNUM open space | Workshop concert with dancers Juan Kruz Diaz de Garaio Esnaola & Martí Corbera
17h – Workshop concert: Schubert and dance
11.2.2023, Ludwig Roselius Museum
SIGNUM open space | Rehearsals and workshop concert with cellist Tanja Tetzlaff
Public rehearsals:
Friday, February 10, 2023 | 15:00-17:00 – Villa Sponte
Saturday, 11:02.2023 | 11:00 – 13:00 – St. Remberti
Workshop concert Saturday, 02/11/2023 | 19:30 – Staircase Hall in the Ludwig Roselius Museum